My Trainer Melbourne Personal Training was founded in 2002 by husband and wife team, Rupert & Summer Nelson. This dynamic duo, chose to combine their lifetime of elite performance in the sporting and dance worlds, with their careers in the finance sector and management consulting to the fitness industry, to create My Trainer. Summer & Rupert are the heart and soul of the business, working with our clients and team at every level to support their needs and success. "We wanted to create a unique model in the fitness industry, a family of the very best in fitness professionals, delivering real solutions for our amazing clients. Over the years we have had the privilege of helping thousands of people make exercise and wellness a priority in their life through our mobile personal training, group fitness training, kids fitness and corporate health programs.
Our Philosophy
My Trainer are a team of dedicated exercise & wellness professionals passionate about supporting you to become your personal best.
We believe personal training is about supporting you as a person to implement best practise exercise, healthy eating & recovery into your lifestyle to achieve a state of wellness, fitness and vitality.
Mobile Fitness Solutions
Our team are dedicated mobile fitness professionals, so we come to you wherever and whenever you need us.  We bring a range of exercise equipment and testing tools with us to help you get the most out of your time with us.
Recognition
My Trainer has been recoginsed with a number of awards and continues push the industry for greater accountability, integrity and client personalisation.
Finalist: Victorian Personal Training Business of the Year 2007
Nominee: Telstra Small Business Awards 2013
Nominee:  Telstra Women's Business Awards 2012
Winner: Industry Leaders Round Table Star Achiever 2007
Industry Memberships
As a team, My Trainer personal trainers are dedicated to professionalism, excellence and achieving the absolute best for our clients.  We strive to help everyone we work with improve their quality of life through fitness, wellness and maintaining a healthy weight.
My Trainer personal trainers are fully qualified, registered, insured and have a minimum of 3 years experience in their field.  Our team are dedicated fitness professionals who will be there for you as long as you need us to be.
Our team are members of the following industy associations: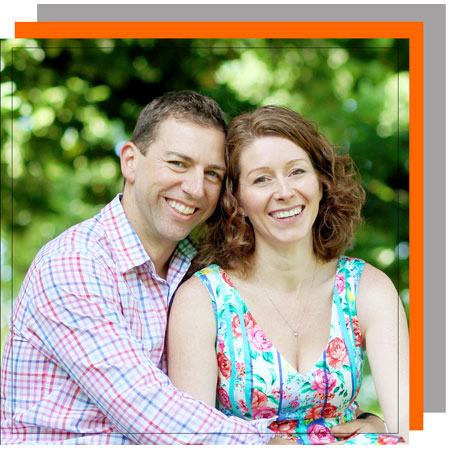 WHAT OUR CLIENT'S SAY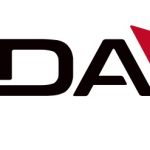 Shana K
/ Project Lead ADA
The My Trainer program a truly fantastic work gym program that's easy to use and is well loved by our staff at ADA.  Phil the trainer keeps the guys engaged and fit with a dynamic program that everyone looks forward to.  It helps keeps our staff engaged, fit and happy
Belinda C
/ Personal Training Client
I just wanted to say how much I am enjoying the sessions with Alex I always look forward to them every week. 🙂 He's really motivating, always pushes me, and really really knows his stuff! Because of it my health has improved so much over the last year I couldn't be happier & the results are definitely showing – within 4 months my body fat went from 22.5% to 11.6%!! He's taught me heaps about my training techniques & nutrition, always makes the sessions fun and interesting (apart from all the burpees he makes me do) and always super encouraging – I would highly recommend him to anyone looking to lose weight, tone up & improve their fitness.
James M
/ Personal Training Client
Rupert has been a key element in my health and fitness regime for almost 6 years. Great workouts, great advice and no training injuries. The business model is awesome. I recommend My Trainer.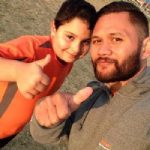 Danielle & Ryan A
/ Kids Fitness Client
Such a fantastic team and wonderful people, they have given my son such great confidence with himself and has made him feel good about himself. I would highly recommend My Trainer any day.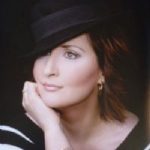 Stella T
/ Personal Training client
Just a quick email to say thank you….thank you….thank you! I had my first training session with Nick on Saturday morning and he is great! You did it again! His style is very similar to both Doug and Jarrod. He was thorough in talking to me to see what I would like to get out of the training and he put me through some paces as well. He already has me motivated again with short term goals…
Sam M
/ Personal Training Client
Hi Summer,
Thanks a million for my fitness kit! Perfect timing, it came 30 mins before Jai arrived!
I am wrapped with my trainer, she is perfect for me and where I am heading 😉
Are you guys on twitter – just soft promoting you now yet if you have a twitter name then even better.
Thanks again summer – I am pumped! High fives
Sam
PS- 5 stars for customers service and quality of trainer. Happy to do a video testimonial at the end of my first micro goal for you.
Dan K
/ Personal Training Client
Hi Summer,
I just wanted to drop you a line to say I am really happy with Rupert as my trainer. He is exactly what I was looking for in a trainer. You really understood what I was looking for.
Thank you
Dr Trudi
/ Personal Training Client
Just thought I'd let you know how much I enjoyed the Run to the G yesterday – considering I couldn't even run around the block when I started being trained by Rupert – I was happy I made it to the end without walking! Please pass on special thanks to Gail who ran the second half with me and provided great support.
I'm looking forward to the next fun run!
Cheers
Trudi Potter GP
Robyn M
/ Personal Training Client
Firstly, thank you so much for your time tonight. I already feel extremely motivated and can't wait to start with Adam.
I have been in customer service for nearly 25 years now and rarely do I receive the service that I know Australians and their companies are capable of – I need to tell you that your website and the service I received from you was exceptional!
I have been judging Customer Service Awards for 10 years and believe me, you would have no problem being up there with the Best of the Best!
Robyn
Casey S
/ Personal Training Client
I have never experienced such fantastic service before – your staff are an absolute asset to your company! It's so refreshing to experience service with such enthusiasm and dedication.
Casey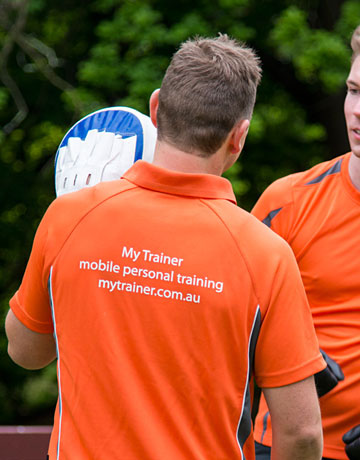 Are you an experienced personal trainer looking to take the next step in your health & fitness career? Are you…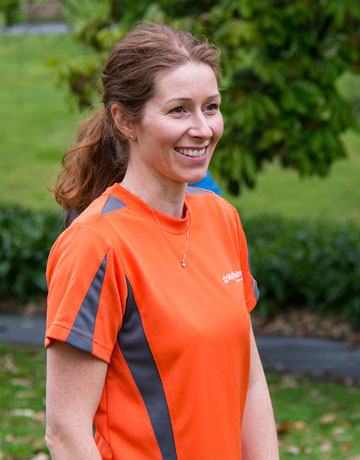 After many years experience in customer service, retail and management, Summer Nelson began her career in the fitness industry in…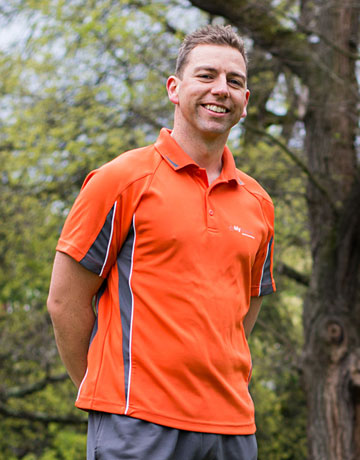 My Trainer is proud to present Rupert Nelson your local mobile personal trainer in Mont Albert, Surrey Hills, Balwyn, Canterbury,…