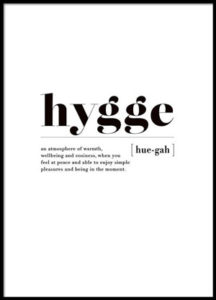 We are seeking expressions of interest from like-minded allied health professionals, interested in becoming part of a brand new allied health & wellness practise in Hawthorn.
Hygge Health & Wellbeing is a totally unique concept of integrated client care, a living breathing embodiment of the Danish culture of happiness.  Hygge Hawthorn is a space where clients can receive the absolute best support, advise and care from a team of like minded professionals all dedicated to helping them improve their happiness through wellbeing.
We believe allied health care is not just about eliminating pain, or fixing dysfunctional bodies.  It's an opportunity to support and elevate a whole person, on their journey towards their personal best life.  This means focussing on more than the symptom in front of you and working together to help transform their life.  It means taking your time to really understand your clients and what they need.  It means taking care of yourself, and getting balance into your own life as well.
At our Hygge Hawthorn, clients will be able to improve their health, happiness and wellbeing through a range of services provide by a dedicated team of like minded allied health professionals including:
Exercise Specialists
Physiotherapists
Osteopaths
Pilates / Yoga Practitioners
Nutritionists
Wellness Coaches
Myotherapists
Kinesiologists
Psychologists
The ground floor is a Scandi style open-plan training space flooded with natural light.  Practitioners and clients will have access to commercial grade equipment including reformers, strength equipment, selected functional cardio pieces, bespoke timber cable apparatus, and accessories.  Everything from the natural timber flooring, to the furnishings, to the staff uniforms and the bespoke timber equipment have been carefully selected to create a calming environment to instantly put clients at ease.
Upstairs we have up to 7 spacious consulting rooms available for select experienced allied health professionals, who are seeking to embody our Hygge vision.  Rooms are available for rent on a full-time or part time basis, or a session split arrangement if appropriate.
Practitioners will have access to our online digital booking system, practitioner app, website, advertising, uniform, business materials as well as admin staff, waiting area, kitchen, male and female bathrooms and shower facilitates, and more.
We are located in the heart of bustling Glenferrie Road Village with easy access via train, tram, bicycle or car. We are surrounded by some of Melbourne's best schools, sporting facilities, boutique retail and restaurants as well as local banks, supermarkets and Swinburn University.
If you are sick of the depersonalisation of health care, and want to live your own personal best life providing the absolute best in client care, we want to hear from you.
Apply Online