The Richmond Osteopathic Clinic has been operating in Richmond for over 10 years. Conveniently located on Burnley Street, there is plenty of parking nearby and easy access via tram (Bridge Rd and Swan St) or train (Burnley Station).
With five registered osteopaths, the clinic has a patient base of more than 15,000, having a proven record as a leading Osteopathic Clinic in Melbourne.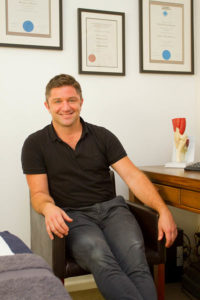 At the Richmond Osteopathic Clinic we endeavour to create a relaxed and friendly atmosphere, whilst still providing excellence in our care. We are always punctual, and with 30 minute treatment times, we will take a thorough history, do a full examination & comprehensive treatment.
Advice for your specific condition is also given. Appropriate stretching and strengthening regimes are advised, along with advice on correct posture, workplace set up (ergonomics), and diet and nutrition.
Our philosophy is based on identifying the cause of your pain, treating it accordingly and giving you advice on how to prevent further recurrences. We do not believe in unnecessary on-going treatment. Some conditions only take one or two treatments to solve, other more complex or chronic problems may require an on-going treatment plan specific to your condition.
297 Burnley Street
Richmond VIC 3121
Monday to Friday 7.00AM — 7.00PM
Saturdays 8.00AM — 2.00PM
T: 03 9427 8090
E: osteos@richmond-osteo.com.au