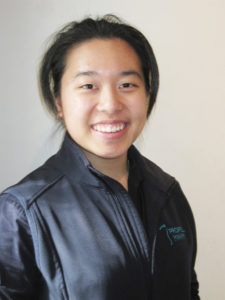 At Propel Podiatry we combine our Podiatry expertise, Footwear fitting skills, Massage background and coaching/athletic approach to properly assess your injury and build an unique management solution for you! Propel Podiatry's purpose is to deliver a complete foot and footwear solution to transform your life through healthier feet.
We offer:
Video Treadmill Gait Analysis
Footwear Fitting Advice
Muscle Testing and Range of Motion Testing
Orthotic Therapy
Taping, Padding, Offloading Management Solutions
Professional Memberships:
Australian Podiatry Association – Victoria
National Coaching Accreditation Scheme – Squash Australia
Special Offer for My Trainer clients:
Walk out with healthier feet! Are you suffering from heel, foot, ankle, shin or knee PAIN? Walk to reduce RISK of injury? Unsure if the SHOES you're wearing are appropriate for your feet and activity?
Free Foot Assessment including:
Barefoot Video Gait Analysis
Muscle Testing and Range of Motion Testing
Footwear Advice
Valued at $70 – BOOK NOW!
Propel Podiatry
513 Station St,
Box Hill VIC 3128
http://www.propelpodiatry.com.au
9899 5575